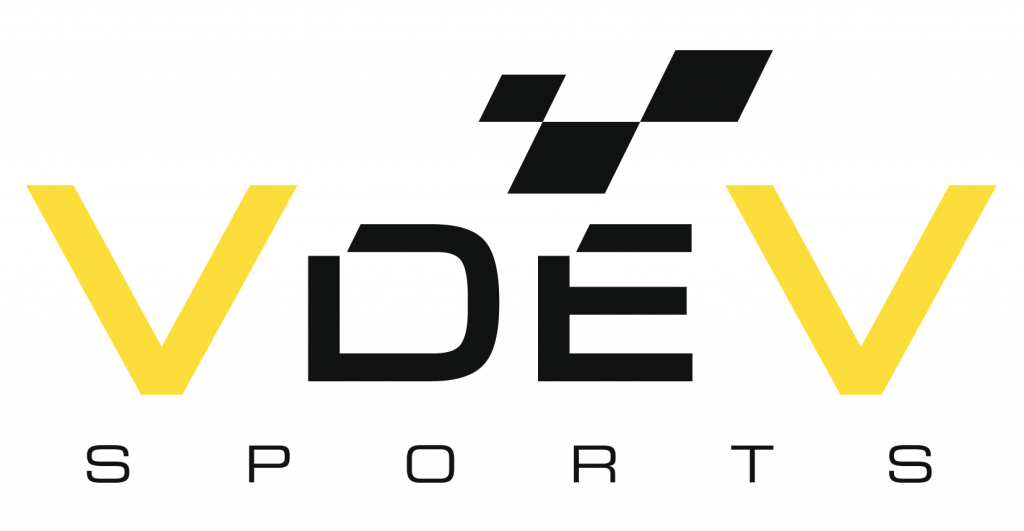 The blue riband event of the V de V Sports season is the 2 Tours d'Horloge. It is the only competition in the world reserved for Historic Racing Cars run over a period of 24 hours without interruption, and it will end the 2023 season in a blaze of glory on the Paul Ricard circuit with more than 40 teams representing 10 different countries at the start!
Revived in 2021 by its creator Eric Van de Vyver, now associated with his daughter Laure in the organisation of this event that is unique in the world, the 2 Tours d'Horloge has met with renewed success. This concept of endurance racing dedicated to VHCs, which was already highly acclaimed on its creation in 1992 and continued to win plaudits up until 2014, has yet again attracted many teams from France and abroad as proved by the entry list. As in the past, the race will again take place on the Paul Ricard circuit, the theatre of the last French Formula 1 Grand Prix. This not-to-be-missed event for enthusiasts driven by their passion for endurance has attracted teams who, according to the mix of genres specific to major endurance races, will share the wheel of GTs/Touring Cars and Sports Prototypes.
So let's start with the defending champions, Britons Chris Snowdon/David Houghton/Mike Fry/Joshua Law in the Tiga SC 83 entered by the Equipe Rosbif Snowdon. Accustomed to being among the front-runners, the Pascal Duhamel / Sébastien Crubile pairing in the Porsche 930 Turbo prepared by Crubile Sport for the Pascalou Racing team, which clinched pole position in 2021 and 2022, will take up the challenge of completing the whole 24 hours with only two drivers and will be another victory contender. This is also the case for the Swiss-Monegasque crew comprising Marc Faggionato / Christian Vaglio – Giors / Gislain Genecand at the wheel of the Tiga SC 79 run by the Palmyr team, winner this year of the Endurance 6 Hours V de V du GPFH race that was part of the KENNOL Grand Prix de France Historique meeting.
There are many other victory contenders in the race starting with the Armand Mille/Guillaume Mahé/Erwin France crew, 2nd overall in 2021 in an authentic Group A BMW 635. This car competed in the European Touring Car Championship and the 24 Hours of Spa with Thierry Boutsen at the wheel. Also in the mix is the very fast Daytona Cobra run by the Hyracing team entrusted to the Franco-Belgian lineup comprising Olivier Muytjens / Brice Pineau/ Gilles Vannelet /Olivier Bougrat who will also be aiming for the topmost step of the podium.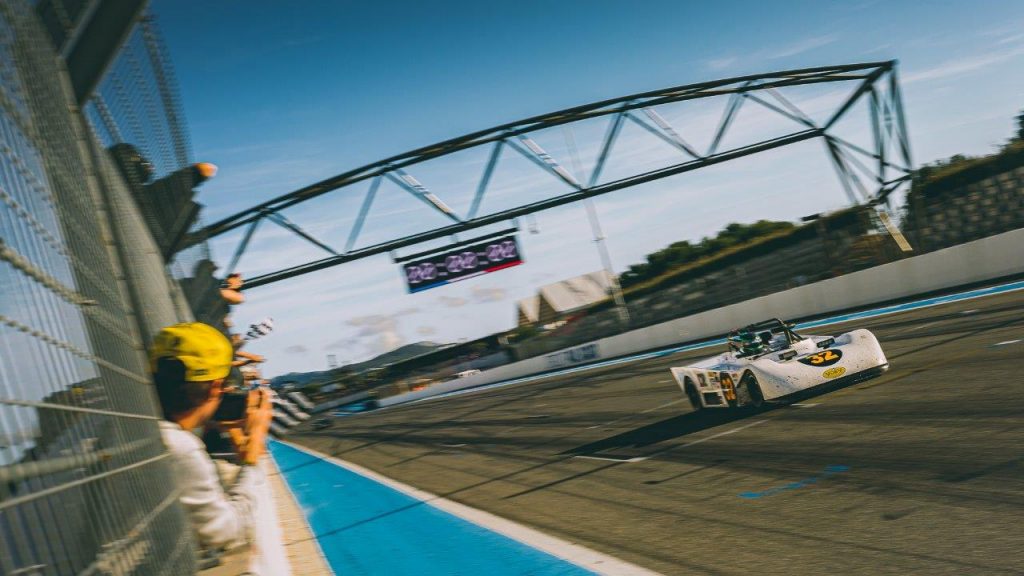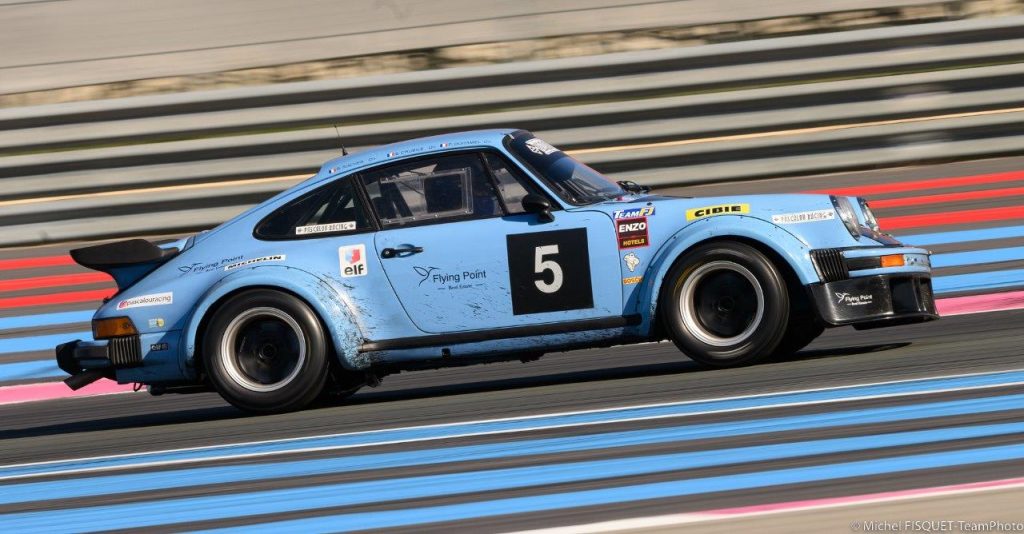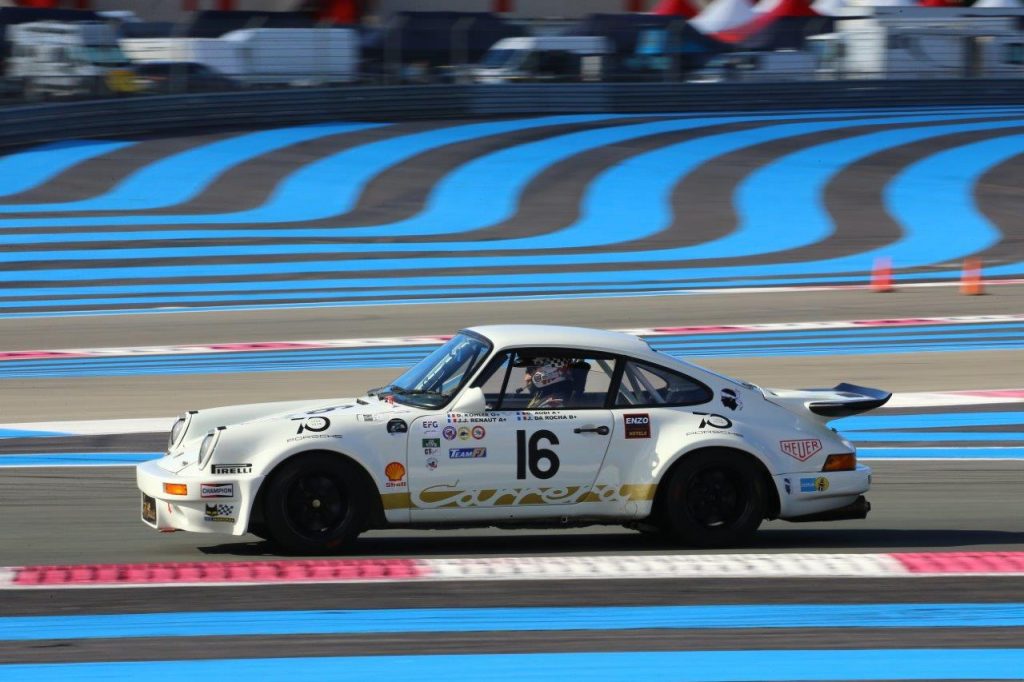 A WIDE VARIETY OF CARS
Among the teams entered under the Porsche banner is the squad managed by Alain Cudini, former French Touring Car champion who also raced in the 24 Hours of Le Mans on 13 occasions. It will field a Porsche 944 S2 for Arnold Noret /Philippe Vigneron/Stéphanie Rossignol as well as a 944 Turbo for Christian Noret/Jacques Collibet/Nicolas Rossignol and one of the great names in French motor sport (see further on)!
Other teams running Porsches include Duigou Racing with a 911 3.0 RS for Philippe Buret/Eric Mouez/Jean Roche Piat/Eric Faure; the Team Bersi Immobilier with Damien Kohler/ Jean-Jacques Renault/Jean-Michel Villaut/José da Rocha in a 911 3.0 RS; Circuit de Dakar/Mansfeld also with a 911 3.0 RS for Serge Libens /Marc and Christine de Siebenthal /Henrique Gemperle; Skoal Bandit running a 944 Turbo for Hugo Mezard / Emilien Chayia / Philippe Romero/Laurent Oger; Flatsix Le Mans Circuit with a 911 3.0 SC for Christophe Gaultier/Stéphane Deshayes /Mickael Bossuet/ Alexandre Scher; CSP Le Mans with a 964 for Pierre Le Flem/Bruno Vieren/Axel Mereau/Marc Chatellier; the JH Racing Team running a 3.0 SC for the Hardonnière family Julien, Franck, Sébastien and Mégane; Vintage Motorsport with a 964 for Michael Desmaele/Jean-Christophe Obeniche/Franck Racinet/Stéphane Giradot; Legendary Racing with a 964 Cup for the Vandewoestyne family, Karl, Hughes and Cesar; Lionspeed GP with a 964 Cup for José Garcia/ Timmo Mol/Patrick Kolb/Patric Niederhauser and Jean-Marc Bachelier/Charles-Edouard Bouchara/Edouard and Didier Orton in a 911 3.0 SC plus Philippe Raffin/Louis Ortion/Claudio Sirianni/Jean-Marc Duysens at the wheel of a 944 S 2.
Further proof of the diversity of models entered in GT is provided by the WKMR Ford Mustang for Stéphane, Baptiste and Mathieu Berger-Grimmaud; the Lotus Elan entered by Pascalou Racing/Crubile Sport for the 100% women's team of Michaela Etcheverry/Charlotte Lacoste/Cathy Briffa, the Rédélé Competition Alpine A310 for Jean-Charles, Victoire and Laure Rédélé /Paul Rousseau; the Alpine A310 Gr 4 run by the Team Quatrus for Renaldo Da Cunha/Damien Alfano/Miguel Santos/José Soler; the Mancel Sport Alpine V6 GT for Jean-Jacques and Cyril Mancel/Alexander Thiel/Gaël Le Cleac'h without forgetting the irreplaceable V de V TVR Griffith 200 shared by Eric van de Vyver, the creator of the event, associated with Guillaume Maillard and Thierry Mathez.
There's also a wide variety of cars in the Tourism category to round off those already mentioned. They include the BMW 530 ius from Black Flag Engineering for Patrick Bourguignon/Jorge Vargas-Clément/Pierre Laversanne / Malivaï Castelli, the BMW 635 Super Production entered by Atlantic Racing for Jean-Marie Bellesteste / Pierre Aviron-Violet / Steve Goldin /Jacques Nicolet; the P+P Racing BMW M3 for Philippe Truffier/Pedro Fernandes /Alexandre Boutin; the Wassermann Racing BMW 323 i for Eric Wassermann/Charles Veillard /Bert Smeets /Eric Baumard; the BMW 2002 TI in the hands of Jérémy and Alexandre Ferrer/Quentin Jouanny/ Samuel Macarty; the Rover SD 1 (ex-Réne Metge) for the Britons Nick Sleep/Alex Montgomery/Alex Taylor and the Team TH Austin Mini 1300 driven by Thierry and Enzo Thiefain/Hyppolite Collard.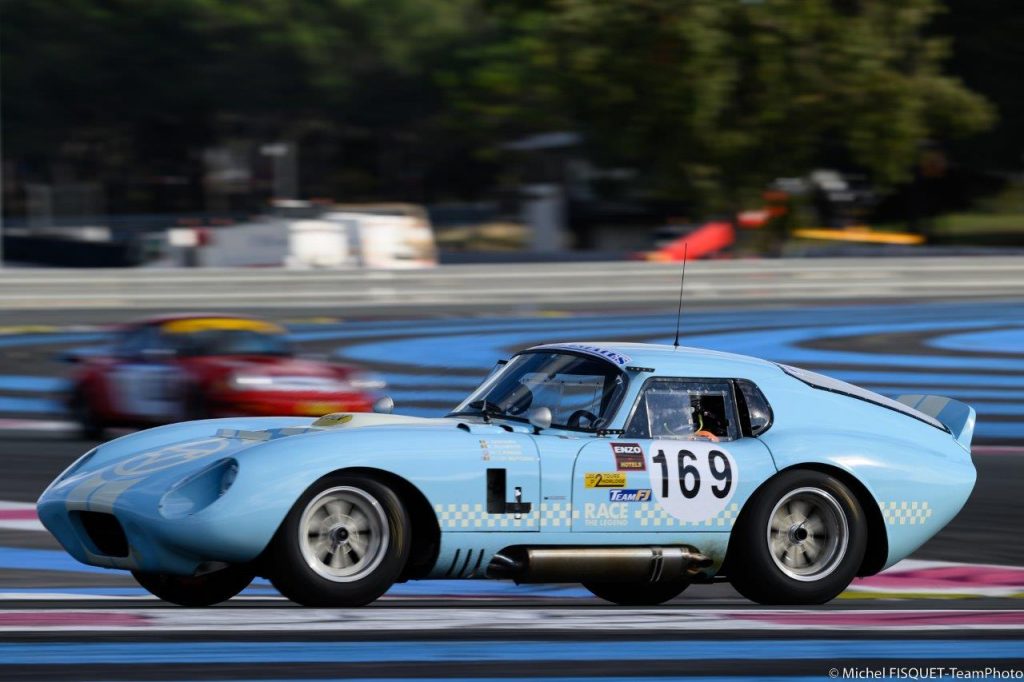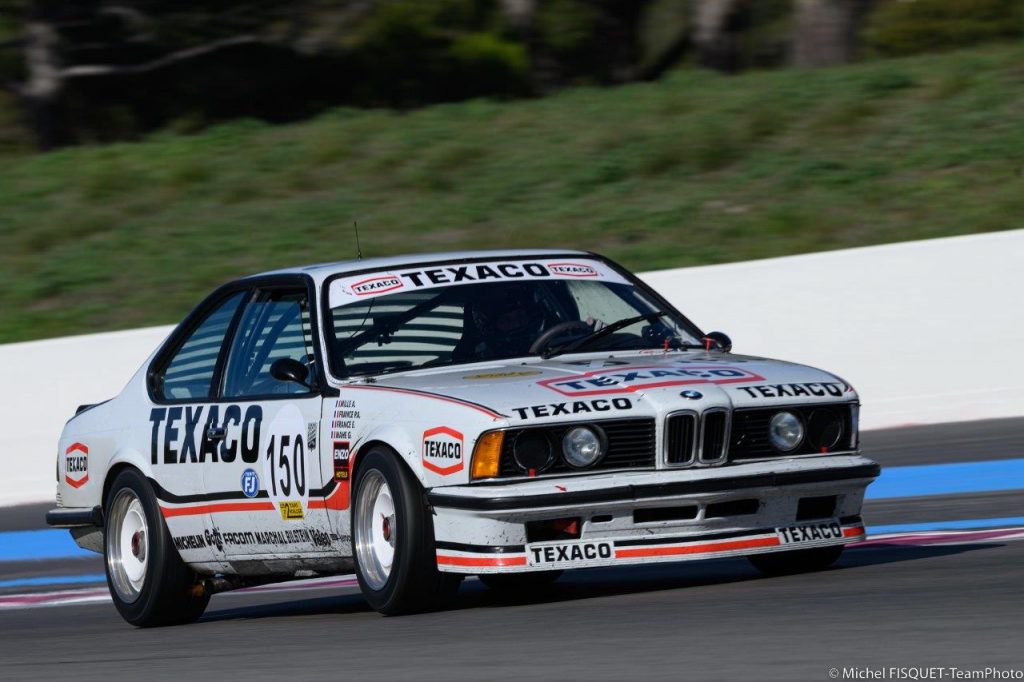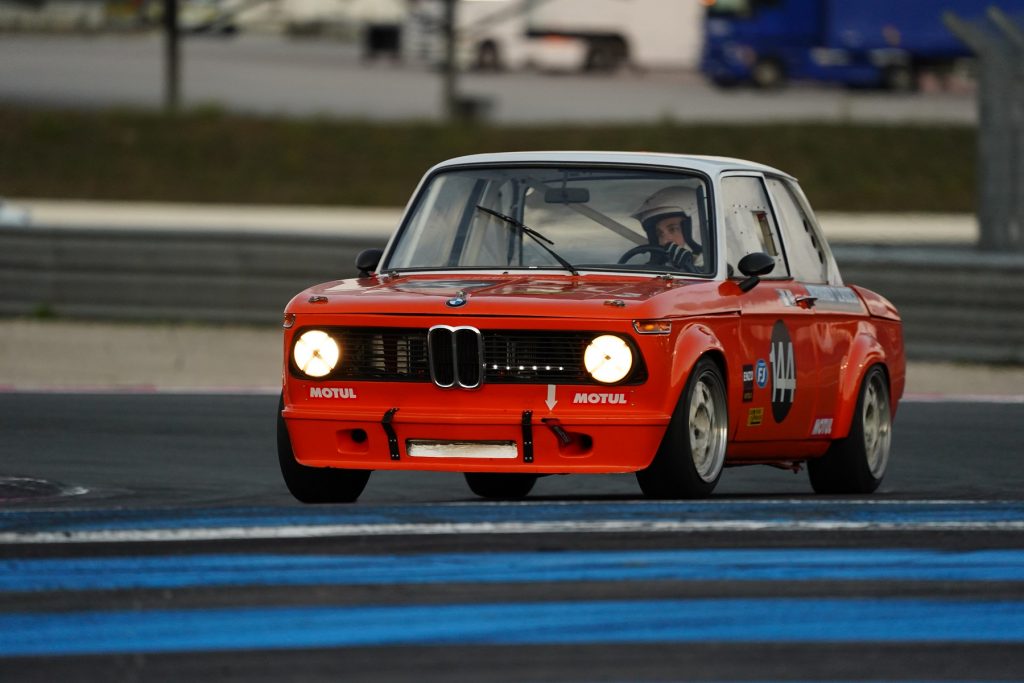 TRELUYER, ANDRUET AND OTHER VIPS AT THE START
Who better than a triple Le Mans 24-Hours winner at the start of the 2 Tours d'Horloge? Benoït Tréluyer won the Sarthe Classic in 2011, 2012 and 2014 at the wheel of a works Audi R18 e-Tron Quattro TDI. He was the FIA World Endurance Champion in 2012, runner-up in 2013, 2014 and 2015. He also clinched a SUPER GT Champion title in Japan in 2008 and another in Formula Nippon in 2006. He will be driving a Porsche 944 Turbo entered by the Team Trajectus, which he will share with his son, Jules, Christophe Billot and Nicolas Beloou.
Jean-Claude Andruet, double French rally champion in 1968 and 1970 (33 victories in this championship from 1968 to 1984), European rally champion in 1970 (17 victories from 1970 to 1984), winner in the world championship in Monte Carlo in 1973, the Tour de Corse in 1974 and Sanremo in 1977, is also awaited at the wheel of a Porsche 944 Turbo entered by the Cudini Racing Team which he will share with Christian Noret/Jacques Colibet/Nicolas Rossignol and Grégory Galiffi who hosts the Direct Auto programme on C8.
Finally, the Parisian auction house, Artcurial, will be represented by its two directors, Matthieu Lamoure and Pierre Novikoff, in a Ford Escort.
PROTOTYPES GALORE!
In addition, a rich selection of prototypes will line up on the grid. As well as those already mentioned, there's the Lola T70MK3B entered by British team OC Racing for Steven Brooks/Jamie Constable/Michael Cantillon, the Lola T590 run by Rédélé Competition for Jean-Charles Rédéle/Philippe Peauger/Laurent Coubart/Alain Bazard, three Chevron B16s entered by Chateau Sport, RPL and Atlantic Racing respectively; the first for Paul Chateaux and his son Matthieu currently leading the 2023 V de V Endurance classification, the second for Didier and Julien Gruau/José Beltramelli/Pierre-Alain France and the third with a twin-rotor engine for Romain Belleteste/Christophe Gadais/ Daniel Roustan/José Olivera. Also on the entry list is a Chevron B8 GT for "Mister John of B"/"Son of B"/"Looping"/"Le Commandeur," the British Team Rosbif Hyett's Tiga SC 83 for the trio Charlie, Ross and Nick Hyett and the Palmyr team's March 81 S for "Nelson"/François Belle/Augustin Sanjuan. Enough to delight endurance racing fans!
While the 2 Tours d'Horloge will monopolise most of the track time this weekend, it will also leave space for the Roadster Pro Cup whose 25 Mazda MX5s will take part in two one-hour races that are always hotly disputed.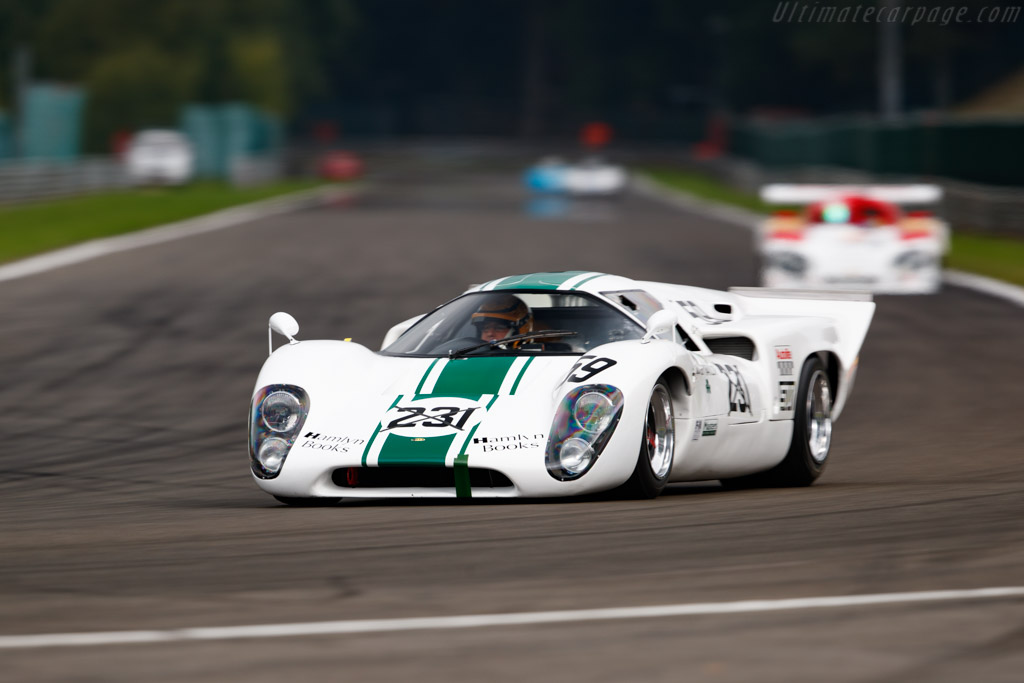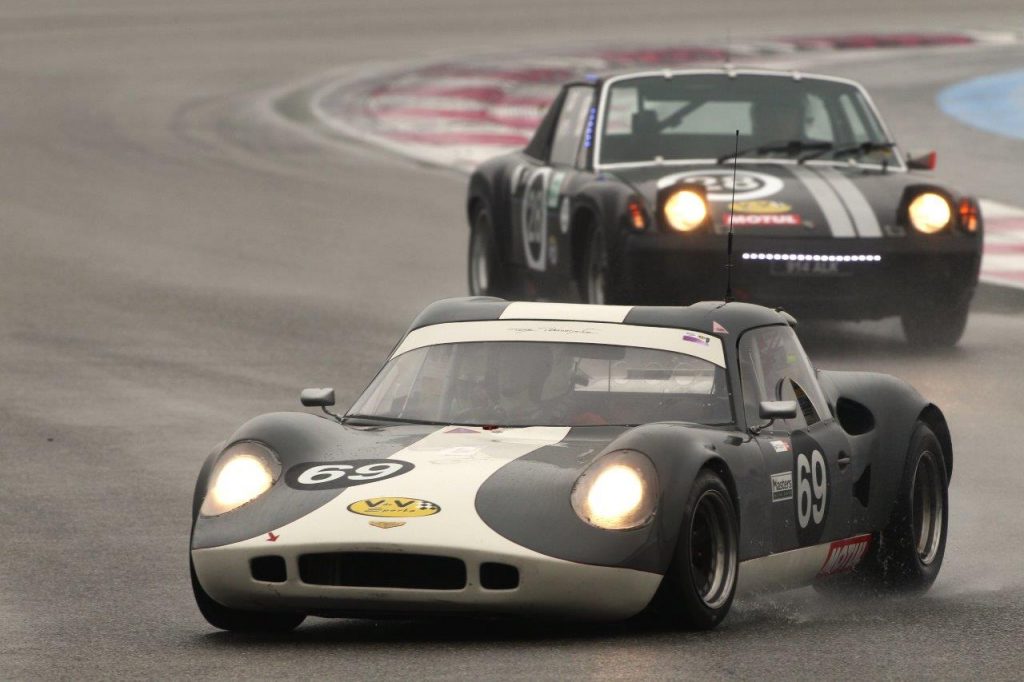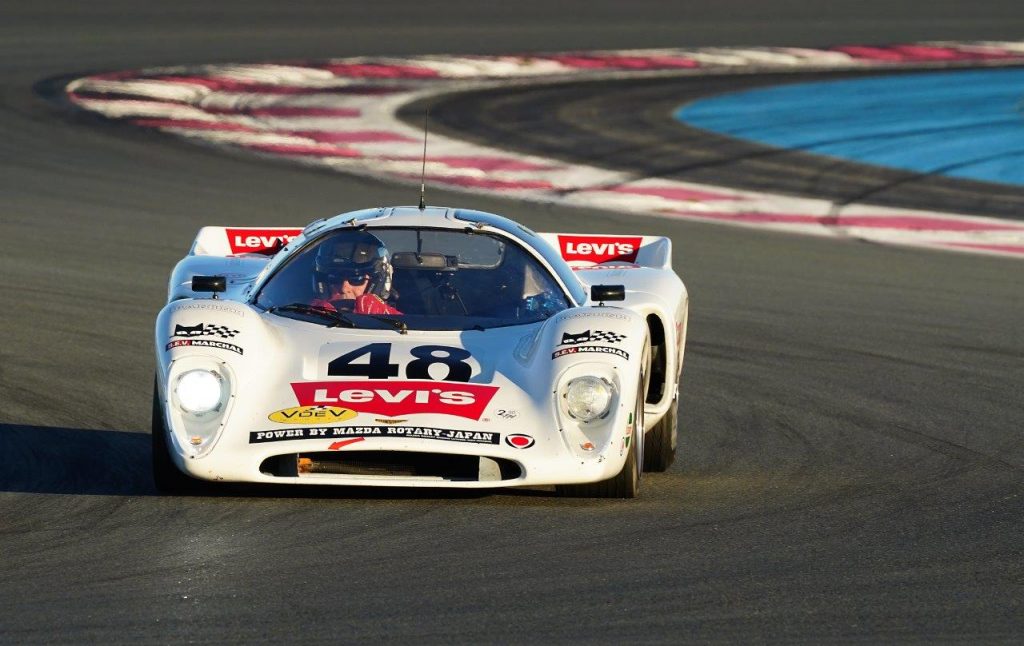 ---
Contact Médias : Henri Suzeau : hsuzeau@ontheroadconsulting.net – Tél. : +33 (0)6 08 26 90 56
Contact V de V Sports : Laure Van de Vyver : +33 (0)6 28 53 12 99 – Éric Van de Vyver : +33 (0)6 09 11 28 69